Podcast: Play in new window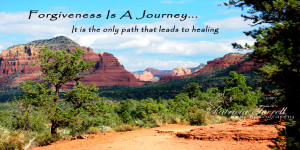 Various guests share how they were hurt in some of the worst ways you can imagine, either by a loved one or a stranger, yet they found a way to forgive.
If a woman can forgive all three of her rapists, if a husband can forgive his unfaithful wife, if a pastor can forgive the friend who embezzled a large sum of money from his account, and if a pastor can forgive and renew a friendship with an old friend who hurt him so badly that he wished him ill will; can't you find it in your heart to forgive those who have broken your heart, not met your expectations, disrespected or disappointed you in some fashion, or perhaps they hurt someone you love?
During the show, we talk about what forgiveness is, what it is not, the steps to take along the path to forgiveness, and why even with the best intentions to forgive, the end result may not turn out as you may have hoped and why even that is okay.
Whether you are seeking forgiveness or need to forgive, you will want to listen to this life changing episode of Make The Change Radio Show.
Be sure to listen every Saturday from 12 noon to 1 pm, Eastern on WOL NewsTalk 1450 AM.  You may also listen via live stream at www.woldcnews.com/listen-live. Download the mobile app at http://woldcnews.newsone.com/268581/streaming-app/.