Podcast: Play in new window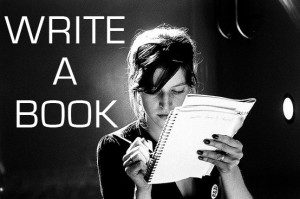 Are you thinking of writing a book?  If so, in this episode, four authors share what you need to know to get your book idea from out of your head and into the marketplace.
Daphne Jones Robinson has a special talent to write a book in 30 to 90 days.  She's written five books in one year.
Dr. James Arthur Williams used Kick Starter to obtain initial support from his followers and to fund the initial expenses associated with writing his first book and ultimately getting in published.
Damon Jones wrote his book as part of his plan to grow his business and establish himself as a subject-matter expert in his profession.  His first book became an Amazon best-seller and he shares important tips on becoming a best selling author.
Kareem Taylor was blogging for five years and consulted with his loyal followers to determine the type of book he should write. He used his blog topics as his guide and soon became a self-published author.
So if you want to learn the secrets to writing a book or how to get the book you started years ago finally written, these guests will share their secrets to get you started on your journey to becoming an author.