Podcast: Play in new window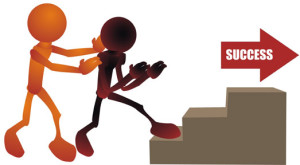 Dr. George Fraser was an orphan and foster child for 15 years.  In spite of his childhood experiences, Dr. Fraser went on to reach phenomenal success.
He's written 6 best-selling books to include: Success Runs in Our Race, Click and most recently, Mission Unstoppable: Extraordinary Stories of Failure's Blessings, a book he co-authored with Les Brown. He is the producer of the award winning "PowerNetworking Conference" (Forbes Magazine named it "One of the Top 5 Conferences Not To Be Missed in America.")
Upscale Magazine named Dr. Fraser as one of the "Top 50 Power Brokers in Black America" and Black Enterprise Magazine named him "Black America's #1 Networker."
Dr. Fraser is quite the orator.  Five of his speeches have been selected for reprint and worldwide distribution by the prestigious publication; Vital Speeches of the Day; a first for any professional speaker in America regardless of color, and recently, he was selected by Examiner.com as the "Best of the Best Speakers in Black America."
Dr. Fraser has been featured on 7 national magazine covers, and has received 350 awards and citations to include an induction into the Minority Business Hall of Fame and Museum, three honorary Doctorate Degrees, and an Ambassadorship.
Dr. Fraser is most proud of being the co-founder of two African-centered charter schools that educate nearly 300 inner city Black children of which 60% are boys.  In addition to his proud accomplishments, he has been married to his lovely wife, Nora Jean for 42 years and is the proud father of two  sons….Kyle and Scott.
In this episode Dr. Fraser shares tips about success , power networking tips, overcoming fear, finding your purpose, and more.