Podcast: Play in new window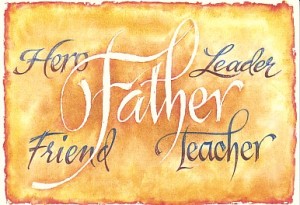 Three dynamic men  talk about fatherhood and their unique perspectives about how they raised their children.
Pastor Jeffery Johnson is a husband and father of three children; a son and two daughters, one of his daughters, is actually his niece but he and his wife raised her as their daughter. Pastor Johnson who was also raised by a father who was a pastor, talks about raising children from a pastoral perspective.
Darryl Washington is a husband of four children; two daughters and two sons. He and his wife focused on raising children to care for their body, healthy thoughts, and the love for God.
David Grogan is a single dad with shared custody of his daughter with final decision-making authority.  Dave talks about the special care required to raise a daughter with high self-esteem and some of the challenges of shared custody.