Podcast: Play in new window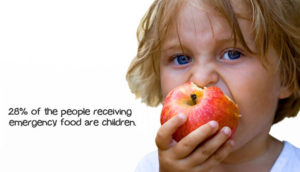 When it comes to food safety; each year, roughly 1 in 6 Americans (approximately 48 million people) get sick from foodborne illnesses.
When it comes to accessing nutritious food, the sad reality is that many Americans cannot conveniently access nutritious food at an affordable price. Some neighborhoods in America are known as "food deserts" and "food swamps;" places where it's hard to find nutritious food and where a lot of bad food options exist.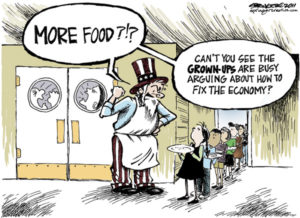 Despite living in one of the wealthiest states in the country, many Marylanders struggle with hunger.  One in eight households constantly struggle with hunger.  Approximately 21 percent of households with children struggle to obtain enough food to eat regular healthy meals.  And nearly 10 percent of Marylanders live below the poverty line.
In this episode we discuss the startling details surrounding food safety, access to nutritious food, and hunger.  You will learn what role public policy played in creating our current food system and how public policy can help improve it.  You will also learn about the role each of us can play in influencing the public policy that can help us obtain better access to safe and nutritious foods, combat hunger, and in the end improve our overall health.
This episode is brought to you by The Health Policy Resource Consortium, also known as HPRC.  HPRC's mission is to educate and inform the public about public policy, how public policy can improve our health, and what each of us can do to drive public policy decisions in our communities.
Byron Sogie-Thomas, HPRC's Deputy Director for Health Policy Research and Analysis and Michael J. Wilson, the Director of Maryland Hunger Solutions are the guests for this episode.