Podcast: Play in new window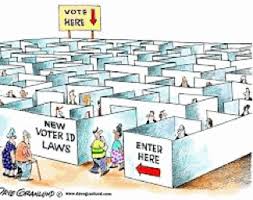 Attorney A. Dwight Pettit talks about why your vote matters, especially during what's called "off-season" elections.  During off-season elections, citizens can cast their votes for mayors, states attorneys, sheriffs, senators, congressmen, and other important offices and citizen initiatives in their states.
When it comes to the recent incidents of police brutality that people of color and lower socio-economic class have experienced with police across the nation, the election that will take place on November 3, 2015 will allow citizens to vote for new Mayors, Prosecutors, and States Attorneys.  Why is this important?  Here's why:
1.  Chiefs are appointed by a government entity such as the mayor, city manager.  However, it is the city officials (mayor, city manager, etc.) who have the ultimate say in what each police department (Chief) does.
2.  Sheriffs on the other hand are elected — appointed by the voters of their counties.
It is important to know and understand the initiatives of your mayors, prosecutors, states attorneys, sheriffs, etc. because this is where you can initiate change in the community where you live.  If police brutality is an issue in your community, then you must vote!
Be sure to Google the "Board of Elections" for your state and county for the details specific to where you live.