Podcast: Play in new window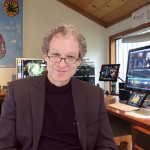 Why do people act the way they do?  How would you like to improve your relationships with the difficult people in your life?  According to Dr. Rick Brinkman you can improve even the most difficult relationships.  In this episode, he will share strategies on how to effectively deal with the top 13 difficult behaviors that can literally destroy our relationships at home, work, and elsewhere.  Can you identify which behavior best describes you?
1. Know-it-Alls     2. Think-They-Know-It-Alls     3. Whiners     4. Meddlers     5. Martyrs     6. Tank attackers     7. Snipers     8. No people (Negativity)     9. Yes people     10. Maybe people     11. Nothing people     12. Grenade Tantrums     13. Judgers
Dr. Rick Brinkman is the Co-Author of "Dealing with People You Can't Stand" and "How to Bring Out the Best in People at Their Worst."  Over 2 million copies sold with translations in 24 languages.